Universal Passwordless MFA
idemeum Passwordless MFA eliminates passwords and lets employees access any company resource with biometrics - applications, servers, devices, networks, and more.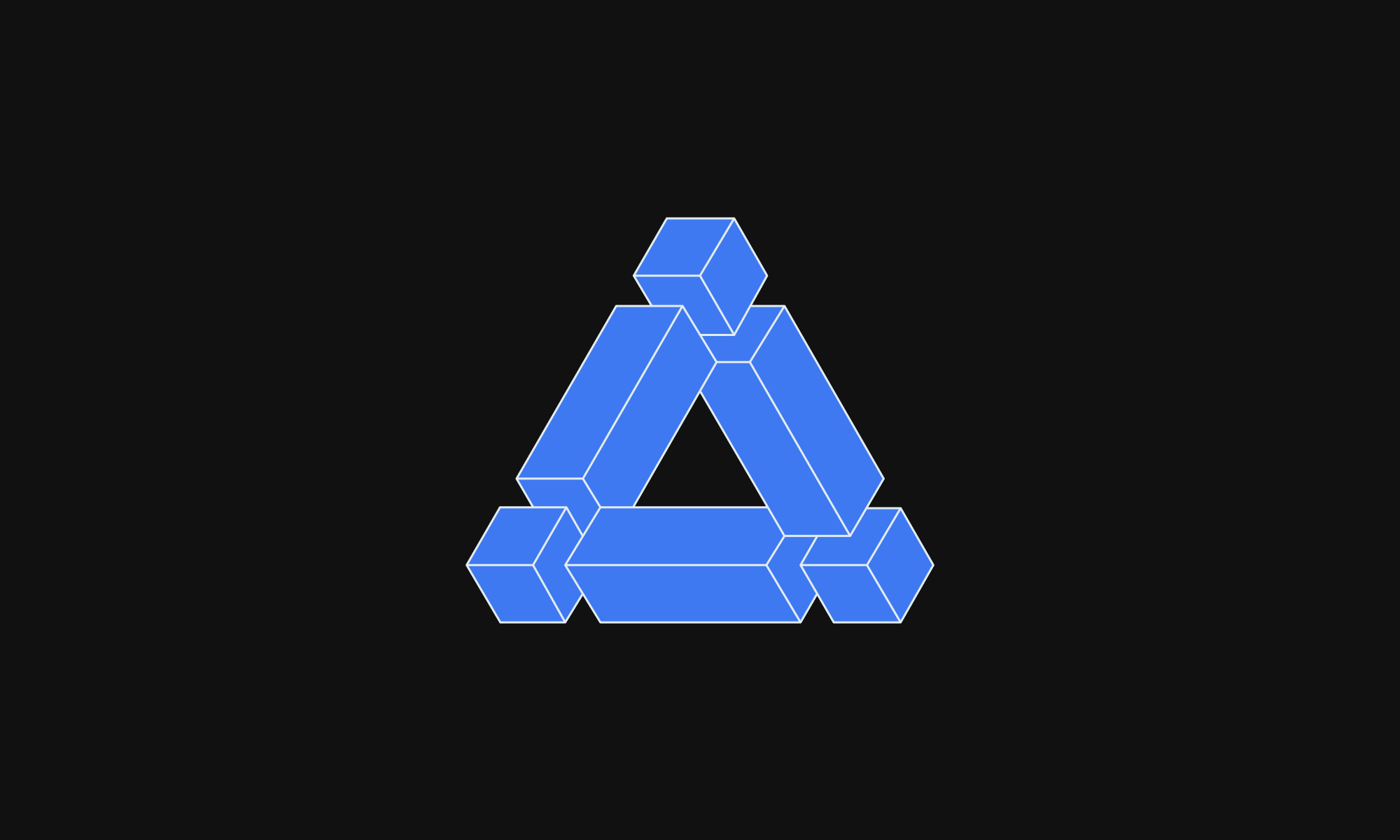 Introduction
Passwordless MFA allows you to securely access any company resource without passwords. Its unprecedented security and simplicity are making it increasingly popular among modern enterprises seeking the most innovative trust solution available.
How is it different?
Digitally verified mobile identity
Replaces passwords with a combination of biometrics and certificates on a mobile device

Strong unphishable authentication
Convenience meets security as idemeum combines "something you are" and "something you have" factors

Access to any company resource
idemeum protects what was never protected before - any cloud or on-premises resource

Secure and simple
Backed by hardware security module (HSM) and FIDO standards, simple to setup and use
---
What does idemeum integrate with?
The reason we call idemeum Passwordless MFA "universal" is because it can literally protect any company resource.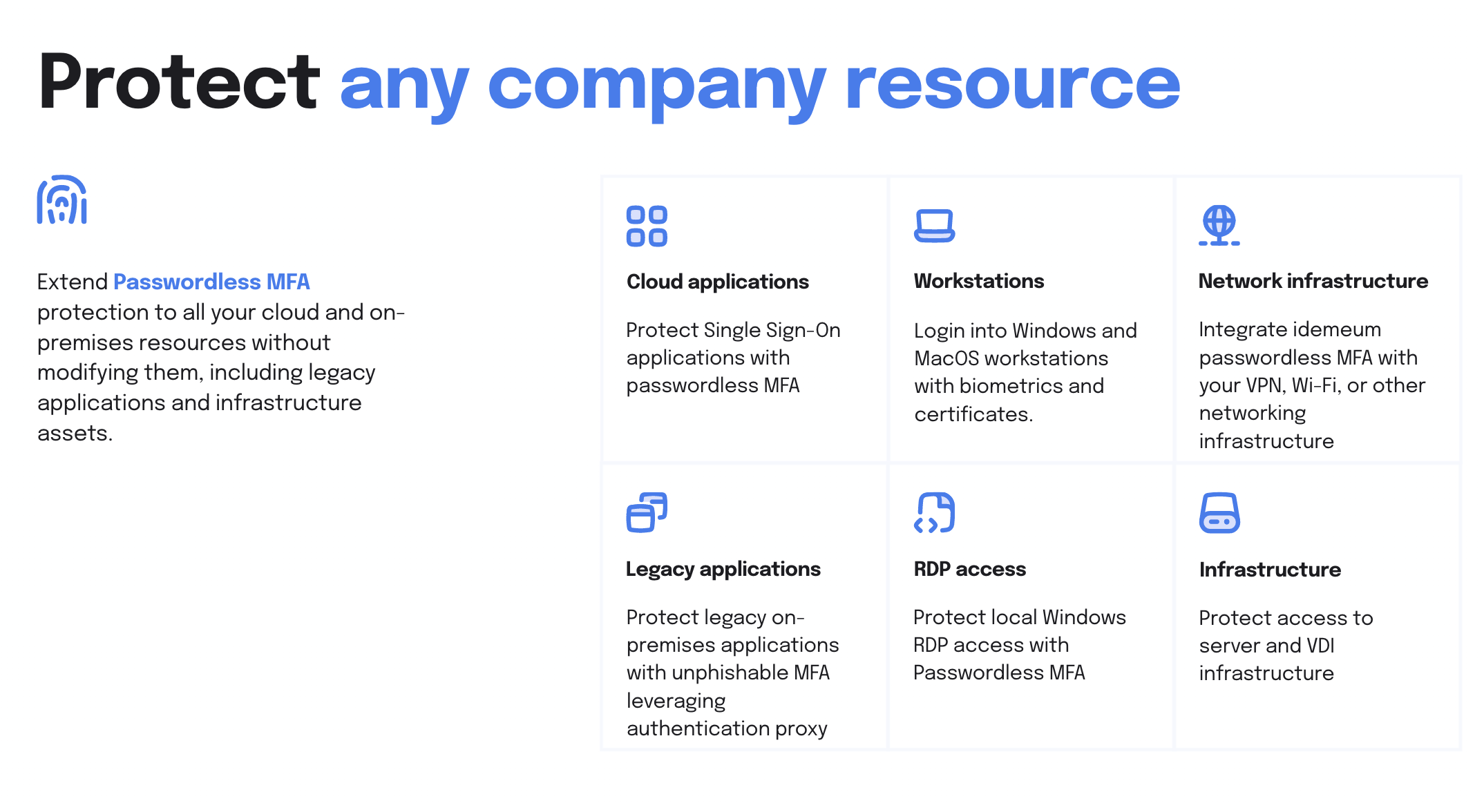 Cloud applications
idemeum integrates with major identity providers, such as Azure Active Directory, Okta, Ping identity and more, to protect company cloud applications with Passwordless MFA. When users are accessing company applications, every authentication request is redirected to idemeum cloud to perform Passwordless MFA authentication.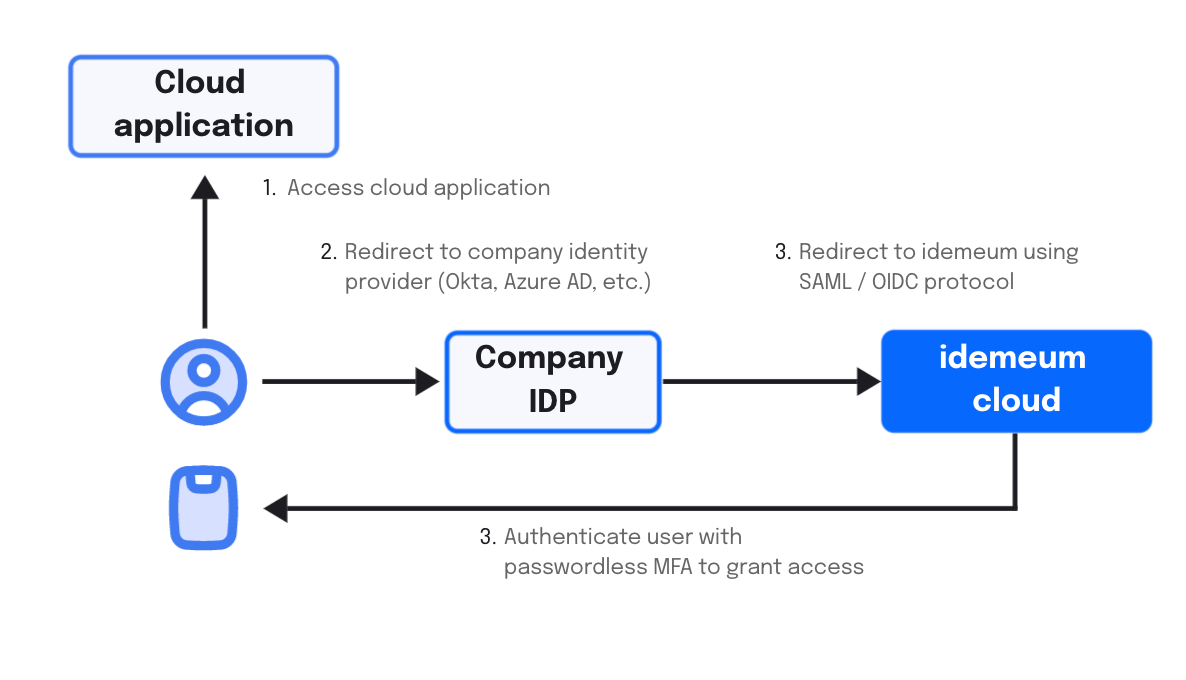 Workstations (Windows and macOS)
idemeum offers a desktop application for Windows and macOS operating systems. Once this application is installed and paired with mobile identity, it allows users to login into desktop with idemeum Passwordless MFA instead of typing a password. idemeum supports domain-joined machines as well as local accounts.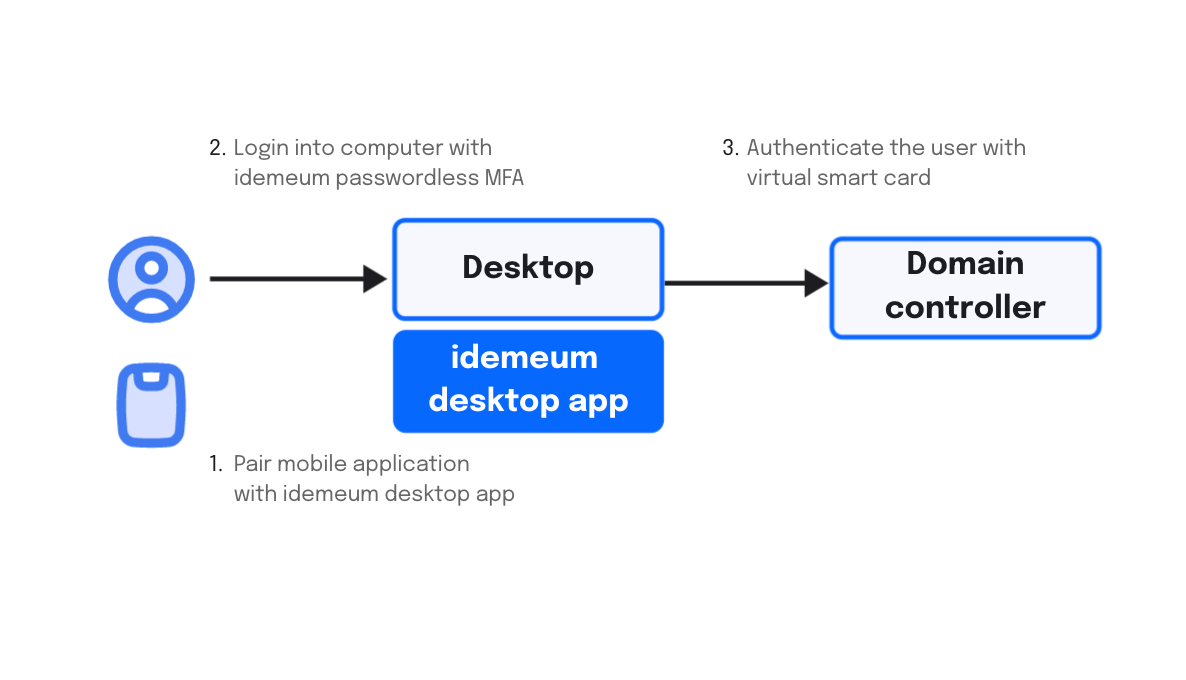 Network infrastructure
idemeum offers Radius cloud infrastructure for your tenant so that you can easily integrate network devices such as Wi-Fi controllers, Firewalls and VPN gateways to authenticate users with passwordless MFA instead of passwords.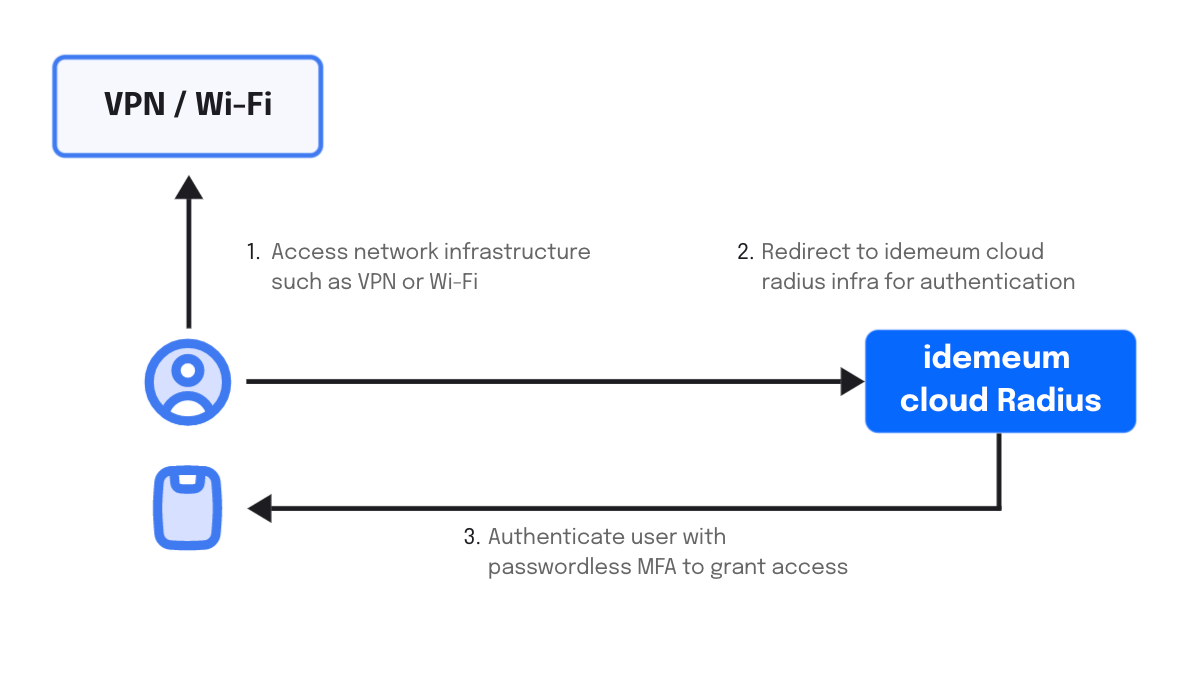 Legacy on-premises applications
idemeum can protect legacy on-premise application with Passwordless MFA with its LDAP Proxy if the application involves LDAP authentication with downstream directory. For applications that do not use LDAP authentication, please refer to our secure remote access blog that details other integration techniques like header-based JWT and form-based vault autofill to support on-premise applications.
For below example, when user is accessing on-premise application that uses LDAP authentication, the request is first redirected to idemeum LDAP proxy. The proxy will lookup the user in the LDAP directory server and then challenge user with Passwordless MFA instead of username and password.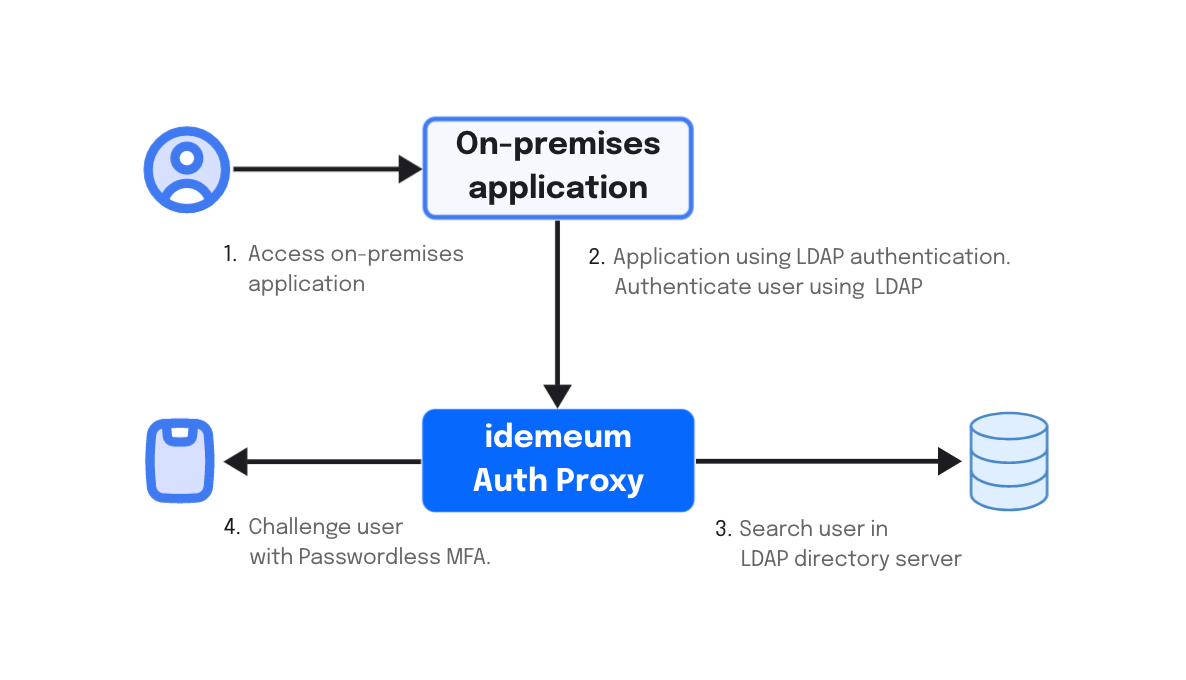 Remote Desktop Protocol (RDP) access
idemeum protects remote windows desktop access (RDP) with Passwordless MFA. idemeum supports RDP passwordless access via its desktop application that performs virtual smart card authentication.
When admins access remote windows desktop / server using  RDP client, idemeum app will challenge user with Passwordless MFA. the user will get authenticated against domain controller using virtual smart card and RDP session is established with the desktop / server.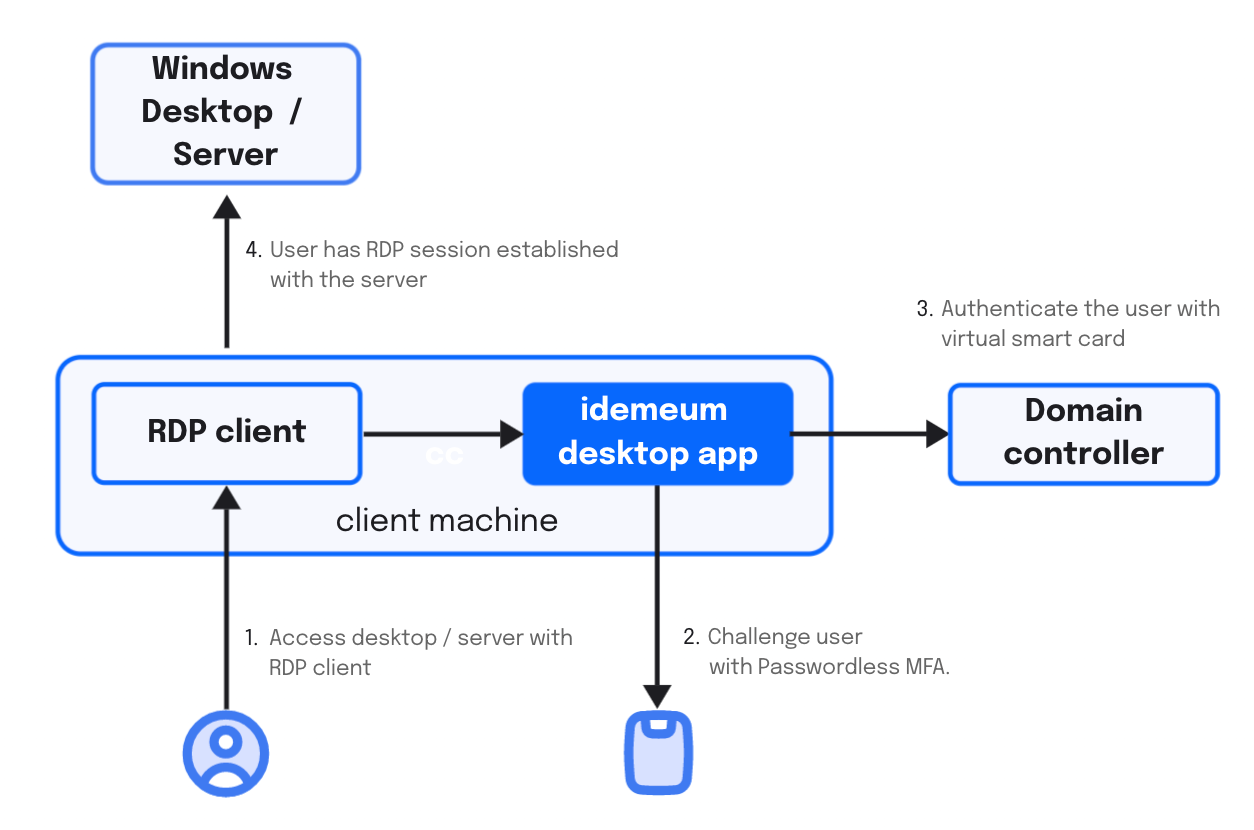 Virtual Desktop Infrastructure (VDI)
idemeum protects virtual desktop infrastructure (VDI) access with Passwordless MFA.
When admins access virtual desktop using VDI client, idemeum app will challenge user with Passwordless MFA. the user will get authenticated against domain controller using virtual smart card and VDI session is established with the virtual desktop. idemeum also supports Radius protocol to access virtual desktop using passwordless MFA.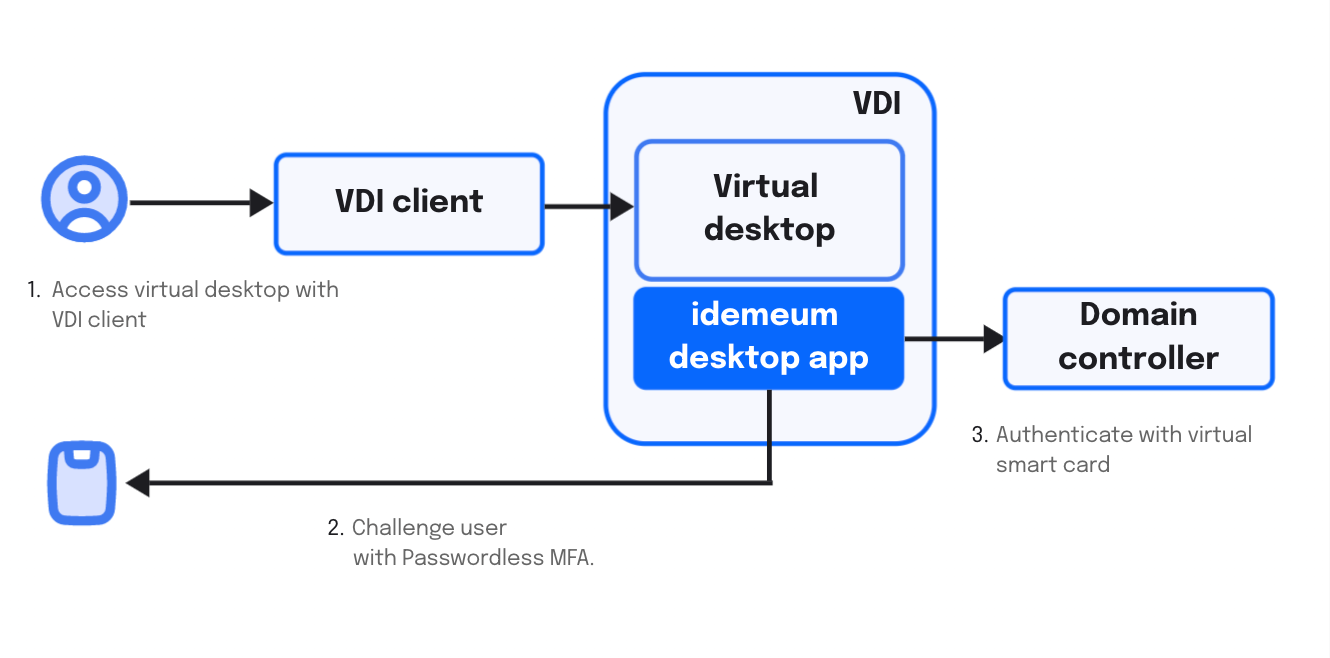 ---
Takeaway
idemeum Passwordless MFA can eliminate passwords from single sign-on cloud applications, legacy on-premise applications, VPN, Wi-Fi, CLI admin tools, RDP and desktop workstations. Embrace the security of unphishable authentication.
So, if you wish to leverage the benefits of idemeum Passwordless MFA for your organization— check out our idemeum platform page.
Book a demo today to learn more.