What is Zero Trust ?
Learn what Zero Trust is all about and how idemeum helps organizations to quickly implement Zero Trust model.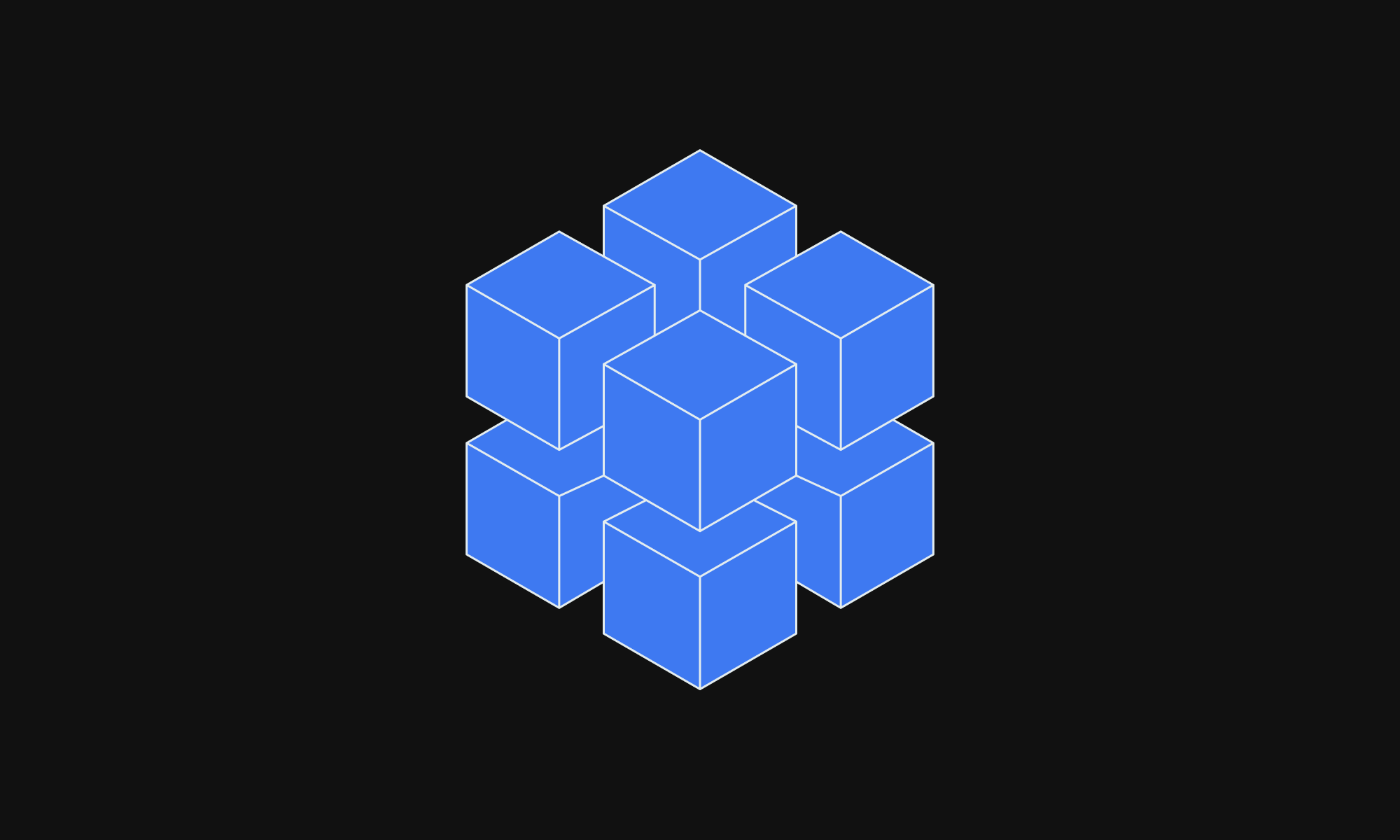 Zero Trust Introduction
Zero trust is a cybersecurity paradigm focused on resource protection and the premise that trust is never granted implicitly but must be continually evaluated. A Zero Trust approach defends against both internal and external attackers by assuming all users and applications are implicitly untrusted and must be authenticated and authorized regardless of their location or network.
The NIST operative definition of zero trust and zero trust architecture is as follows:
Zero trust (ZT) provides a collection of concepts and ideas designed to minimize uncertainty in enforcing accurate, least privilege per-request access decisions in information systems and services in the face of a network viewed as compromised. Zero trust architecture (ZTA) is an enterprise's cybersecurity plan that utilizes zero trust concepts and encompasses component relationships, workflow planning, and access policies. Therefore, a zero trust enterprise is the network infrastructure (physical and virtual) and operational policies that are in place for an enterprise as a product of a zero trust architecture plan.
This definition focuses on the crux of the issue, which is the goal to prevent unauthorized access to data and services coupled with making the access control enforcement as granular as possible.
To lessen uncertainties, the focus is on authentication, authorization, and shrinking implicit trust zones. Access rules are made as granular as possible to enforce least privileges needed to perform the action in the request.
---
idemeum Zero Trust Core Principles
Built from the ground up, idemeum is a platform that makes it easy to onboard and implement zero trust solutions quickly. The idemeum Zero Trust model relies on the following core principles:
Leverage micro-segmentation to limit lateral movement - idemeum provides segmented resource access through secure network proxy service and reverse tunnels. This ensures that users are limited to only the resources that they have been granted access.
Never trust, always verify using passwordless multiple factors - by default, idemeum does not trust any users or devices regardless of the network location and requires to verify and authenticate with phishing-resistant idemeum Passwordless MFA before granting access on a per-session basis to enterprise applications and infrastructure.
Access to resources is determined by granular dynamic policy - idemeum protects resources by defining resource-based policy, so that each resource is micro segmented and enforces its own policy, with no single point of failure. This allows us to leverage granular dynamic access control to enforce least privilege principle and grant users the minimum access required to do their work. Dynamic aspect of policy includes the attributes assigned to the user account, device characteristics, environmental and behavioral attributes.
Single-click secure access - idemeum enhances user experience (UX) through a secure and seamless single-click access to the applications and infrastructure.The platform combines privileged access, identity management, and passwordless MFA capabilities in a unified web and mobile portal.
---
Accelerating Zero Trust Adoption with idemeum Platform
idemeum helps organizations adopt the zero trust model through its scalable and secure enterprise cloud platform. With its all-in-one platform, clients can securely manage access to applications and infrastructure, integrate with all major business systems and manage their end-users using a single pane of glass.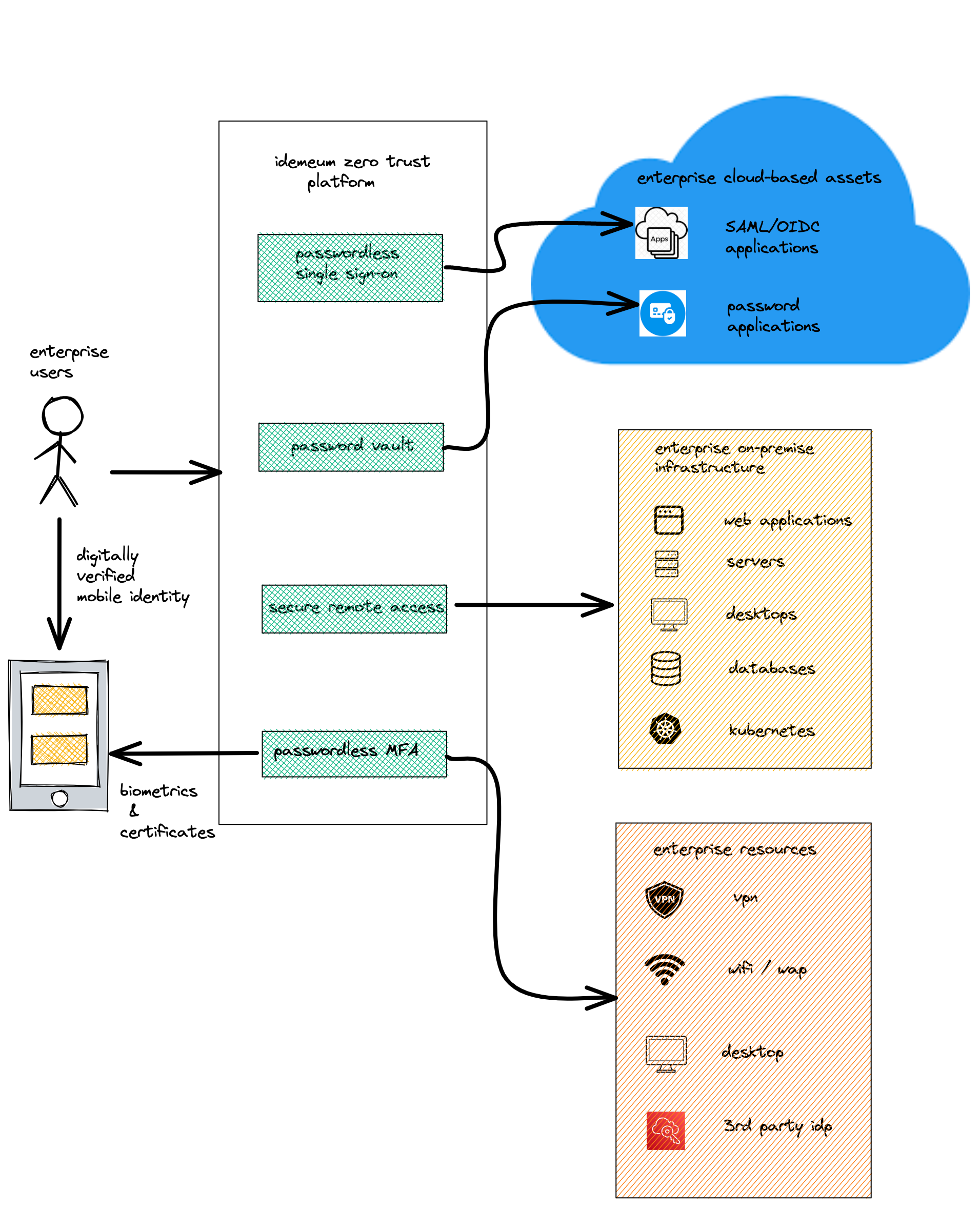 Secure Remote Access
Replace legacy VPN with modern zero trust solution to access on-premises applications, SSH servers, RDP desktops, Kubernetes clusters - all without passwords.
Passwordless Single Sign-on  
Automate employee onboarding and centralize one-click access to cloud applications from anywhere on any device.
Password Vault
Cloud-powered zero-knowledge password vault to securely store, share, and fill your credentials across company resources.
Passwordless MFA
Eliminate passwords for everything your employees access - SSO apps, Wi-Fi, VPN, desktops - and replace them with biometrics.
---
Takeaway
The idemeum zero trust platform is a multi-factor, granular policy based platform that enforces principles of least privilege, encryption and segmentation throughout an organization's entire user community, as well as for all deployed devices. idemeum embraces zero trust platform model to ensure that only authorized and authenticated users are allowed to access the resources.
So, if you wish to leverage the benefits of Zero Trust platform for your organization— check out our idemeum platform page. Book a demo today to learn more.